We Write Software
E-commerce Engines, Mobile Widgets, Ozone Widgets, iPhone and Android apps, Real-time Lead Management Systems, E-newsletter Applications, Customized Online Shopping Carts, Message Boards/Discussion Forums/ Online Blogs, Member Registration, Inventory Management System, Online B2B Portals, Online Search Application - Enough Keywords for you? Yeah We do that!
Our success is related to our belief in building long-term customer relationships with our clients. Our business model is focused on repeat business and we prove it in our unbeatable 100% customer repeat business record. Our website development clients normally engage us further for Search Engine Optimization, our SEO clients move with us into Pay Per Click (PPC) campaigns, and Pay Per Click (PPC) customers insist that we manage their Rich Media initiatives.
This of course made possible through our dedicated staff who know that service and delivery is top priority at Falcon. Your dedicated Account Manager is always accessible for any complicated support needs.
At Falcon Logic, we don't just tell you we're going to meet goals, budgets and timelines - we guarantee it. We help you take your product from vision to reality by collaborating from the start, and communicating weekly to make sure we continue down the right path.
Working with Falcon Logic means seeing real progress. In our weekly conversations, we work with you to prioritize which features should be added next, and can modify our design if your goals change over time.

Best of all, you'll enjoy working with our enthusiastic award winning team. We make the process fun and enjoyable. Software development really can be a fun, creative, and engaging process. Why else could we boast a 100% return customer record. We love what we do and it shows.
Get Your Business Online
Whether you need a scalable online storefront or an online forum where your customers can gather, we can create an affordable solution for you.
Real Results
Our small clients love the design and technology guidance. Our big clients love the personalized attention. Everybody loves seeing new functionality go live. If you need to see immediate results on your project, work with the only team of its kind at Falcon Logic.
Usability Expertise
Falcon Logic features usability and user experience expertise. Our staff can create interactive prototypes, perform a heuristic analysis on your site, run usability tests, interview your users, and more. We don't just implement new features -- we make sure they're the right new features. Falcon digital media experts are always engaged in final delivery of our products to ensure data is presented in a visually and user friendly way.
Content Management Systems (CMS)
Imagine when a user comes to your site only to see there is no new content from the last time he visited. Ugh! No reason to ever visit your site again!
Maybe you have made several attempts to update your website in the past, but you always needed to pay a developer each time for simple content changes.
Wouldn't it be productive to have a simple login to your site in which you can edit the text right on your browser? Sure it would.
We develop and integrate top-of-the-line Content Management Systems (CMS) that precisely do this.
Working on the popular 'WYSIWYG' concept or 'What You See Is What You Get' model, our Web Content Management Systems enable you to update your web presence in a user-friendly manner.
You don't have to be an HTML or CSS expert to use the Content Management Systems we deploy (Joomla, Word Press, DotNetNuke, and more).
Now, in a matter of minutes you can update your client list, post new news information, or post new job postings without being a code shreder.
Get in touch with us to share your business need and we will deliver the optimal Falcon solution for you!
Search Engine Optimization (SEO)

Get top placement on Google, Yahoo & MSN etc, using accepted white hat techniques of organic SEO. Our highly-qualified Search Engine Optimizers understand the search engine algorithms and what it takes to be ranked.
We increase visibility of your online identity and bring your more business. Hey - It works for us!
Internet Marketing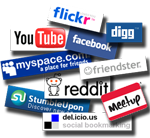 Pay Per Click (PPC) or Sponsored Links are the inorganic way of listing your website with Search Engines.
We implement this widely used target based online marketing technique to ensure immediate results. We get top search engine placements by bidding on the most competitive keywords related to your business.
Why Falcon?
Regular campaign monitoring, optimization & Management will mean
quick results with increased ROI. Your staff may have started the process but not staying on top of it will burn your cash!
Our dedicated account managers ensure you get a reduced CPC through use of our process of fraudulent click monitoring.
Research & Benchmarking (current status, Keywords & competitors)
Create Ad Campaigns
Bid Strategy (Lowering CPC)
Campaign Optimization (Constant Monitoring)
Traffic & Sales tracking
Optimum Campaign with Increased ROI