Mobile Application Development
We are first and foremost, a creative firm. For us, the mobile phone is a beautiful thing—and our creativity and passion to push the mobile medium forward is our single greatest driving force. Creating on a mobile phone is a unique thing to do. Phones come in all types of different screen sizes, memory capacities and operating systems. Mobile marketing is exciting because it is the future of marketing. Phones travel everywhere with us, and yet they are still a largely untapped resource. There is still so much room for pioneering, and in this day and age, that is a very rare and special opportunity.
Our applications empower national security decision and support in an increasingly mobile military.

Brett Johnson, Principal Engineer
"We couldn't believe how easy it was - Falcon had our new product up and running and available in the Apple store in 30 days!" — Mike Roberts

"The Falcon development process turned my idea into reality in less than two months. In fact, I got workable code - something that I could see, edit, and build on - in the first week. I already have beta customers!" —Chrstie Burns

Falcon has served its customers in different verticals such as Manufacturing, Retail, Market Research, Healthcare, and Insurance We have implementations across various platforms like Windows Mobile, iPhone, Android, and Blackberry.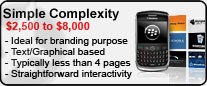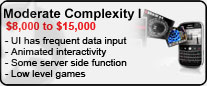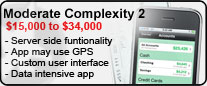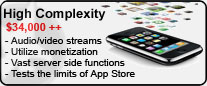 Don't miss the next gold rush. Over 1 Billion applications have been downloaded from Apple alone. Now is the best time to turn your amazing idea into a full featured mobile Application. Your application can promote your business or be sold as a consumer product - or both!