Pictures are worth a Billion words
Our services accelerate collaboration, drive efficiencies, and consistently provide rapid, breakthrough results. Our proven and innovative approaches solve challenging problems, enabling us to serve as trusted advisors, and build long-term relationships with Federal and commercial clients.
Our portfolio speaks for itself. Start working with the Falcon team today to discover what it means to make your software soar.

U.S. Army
Falcon Logic was contracted by Field Data Technology to architect, develop, and maintain the mobile data collection and reporting application for the U.S. Army Program Executive Office Combat Support and Combat Service Support (PEO CS&CSS). The application collects corrosion inspection data of Army assets such as tanks and trucks including a detailed inspection of each sub-component. Data is collected on a Windows Mobile platform and synchronized with an ASP.NET website to provide asset tracking and reporting to management. Falcon Logic transitioned the initial solution from an MS Access based system to an ASP.NET and SQL Server implementation using C#. An advanced querying mechanism powering over 10 Crystal reports and online charts was developed for management reporting and asset tracking.
Our cleared professionals are skilled at widget and application development in the Ozone Widget Framework (OWF). The possibilities are endless. This is just the beginning.
BlackBird
Want to know exactly where that Picture was taken - quickly? BlackBird Knows - Drag and Drop an image for instant results.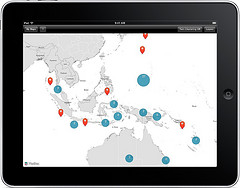 Drag multiple images to the drop zone and BlackBird will create a pictorial Timeline of not only where the pictures were taken but when.
Widgetized - Drag a photo from a widget window - drop it into the BlackBird widget - gelolcation is extracted from data in EXIF format for proper pin placement on the map!
Our award-winning graphic design team has created animation, logo, campaign material, technical design aides, 3D models, and more. Find out why our clients always return to us once they have discovered the unmatched Falcon approach to quality.
| | | |
| --- | --- | --- |
| 3D Rendering | Training Aides | Animation and Fully Interactive Animated Flash Sites |
Our E-Learning courses can be integrated into your Learning Management System (LMS) or SCORM compliant framework. Below is just a sample of the numerous courses our talented staff has developed for the Navy, Marines, FBI, DOJ, and more.
SPAWAR
CBT

DOJ
CBT and Tech Manuals

Navy
CBT
SPAWAR
CBT

Navy
Stand up Training

Navy
WBT with LMS Integration
We specialize in Android, Blackberry and iPhone implementations. If you're in search of creating a product that will actually sell to the mobile marketplace we can show you the top 3 key elements most firms neglect.
Blackberry
Mobile CRM App

iPhone
Mobile Application

VocabMatters
The ultimate vocabulary expanding tool featuring over 1,300 commonly SAT tested vocabulary words. PrepMatters needed a design based on spaced-repetition and implicit learning research. The clean, streamlined interface has lead to improved sales and expansion into iPad and Android app Stores.

Get your app in the store and start making money today
The PrepMatters initial release was completed in less than 30 days. Ready to make profit. Users quickly adopted the product and it became an overnight success.
The Philadephia Eagles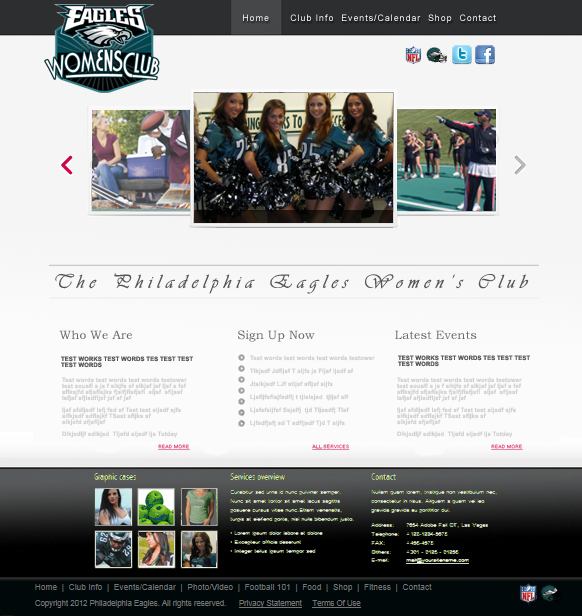 The Eagles recently started a new social campaign targeted at their female fan base. The Falcon team was brought on to create a visually compelling site offering that would quickly build the fan base they were targeting. Additional NFL teams are interested in this new marketing niche and the Falcon approach to site design is well received.